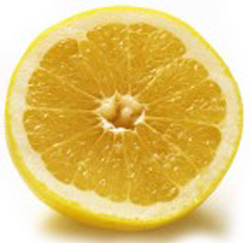 Description
Due to its tartness, juicieniness, and low calorie count grapefruits are a popular breakfast food and salad ingredient. 80% of the domestic crop and half of the world's production are shipped from Florida.
Availability
Year-round
Peak from January through June.
Shopping
Look for glossy, round, smooth fruits that are heavy for their size. Avoid gray-brown spots.
Storage
Grapefruits are juiciest at room temperature. They can be left out for a week or refrigerated for up to eight weeks.