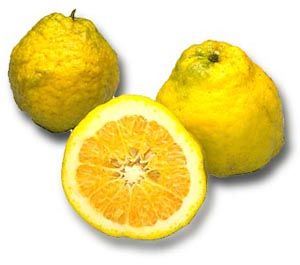 Description
Ugli fruit is created by crossing a grapefruit with an orange or tangerine. It is grown in Jamaica and Florida.
Availability
Ugli fruit is available in the winter and early spring.
Shopping
Choose heavy ugli fruit that gives slightly to pressure.
Storage
Once ripe refrigerate ugli fruit for up to a week.