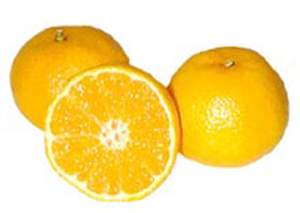 Description
Tangerines are flat at the ends and have deep orange, loose-fitting, pebbly skin. They are slightly tart.
Availability
Tangerines are available November through January.
Shopping
Look for soft, puffy, glossy, deep orange skins. Avoid tangerines with small green patches near the stems. Also avoid hollow feeling fruit and dented spots.
Storage
Refrigerate tangerines for 1 week in a palstic bag.