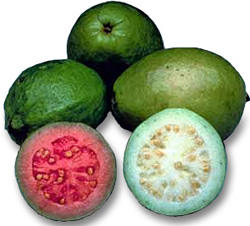 Description
Guava can be white-fleshed or red-fleshed. They can have a white, yellow, or red skin. The taste is sweet to sour.
Availability
Guava is available from late spring through early fall.
Shopping
Look for fragrant, yellow or slightly green guavas that give to gentle pressure.
Storage
Refrigerate guavas for up to two days.