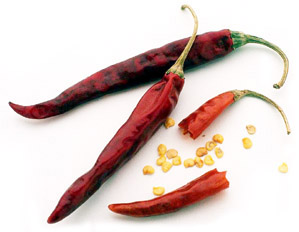 Description
Cayenne peppers get their heat form the concentrated source of capsaicin. They are known to temporarily ease congestion by increasing secretions in the nose.
Availability
Year-round
Shopping
Look for it in the spice section.
Storage
Keep cayenne pepper in a tightly closed container in a cool, dark place. Do not store it near a heat source.