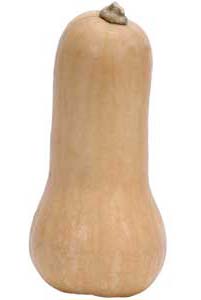 Description
Butternut squash has a softer skin than most winter squashes.
Availability
Year-round
Peaks in September and October.
Shopping
The squash should be uniformly tan, with no green. Pick one that is very hard. Avoid a shiny rind,cracks or soft spots.
Storage
Squash keeps for three months or longer in a cool, dry place.