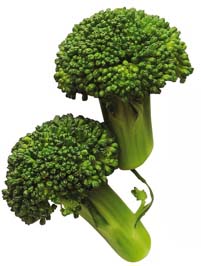 Description
Broccoli means little arms in Italian. It can be green, purple or white.
Availability
Year-round
Peak October through April
Shopping
The stalks should be crisp. The florets should be tightly closed with an even, deep green color. Avoid yellow florets and slimy stalks.
Storage
Store broccoli in a plastic bag for up to four days.