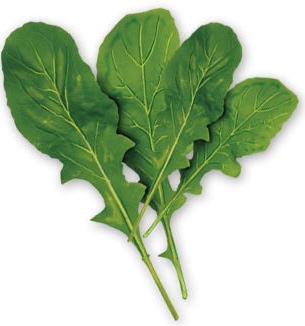 Description
With tender, dark green leaves, it has a slightly peppery taste, while the smaller leaves have a milder flavor.
Availability
Year-round, but is more plentiful in late summer.
Shopping
Look for bright green leaves that are delicately crisp, and stems that are neither withered nor slimy.
Storage
Lossely wrap arugula in damp paper towel and place in a plastic bag for up to 3 days.